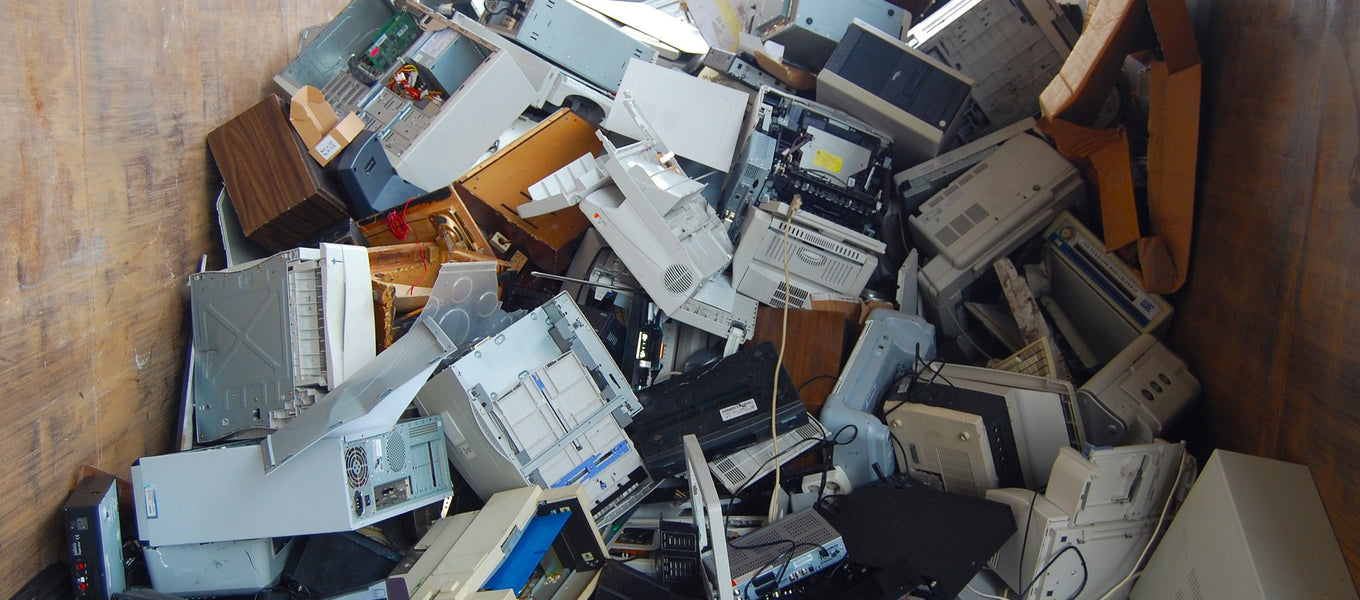 The term e-waste is fairly well known, but few realise the extent of the problem. Per capita, the UK is the second largest producer of e-waste in the world, and unless we take drastic measures over the next year, we will overtake Norway at the top of the table.
The Problem
According to The Tech-recirculation, the amount of e-waste an average UK citizen produces will rise from 23.9kg to 24.5kg by 2024.
Electronic waste isn't the only issue at play here. Inside these devices are rare materials, often mined in war-torn countries, which eventually end up in landfill. Materials like Gold, Gadolinium & Lanthanum are used in motherboards and other parts of devices, and without being properly recycled some of these rare materials are set to run out by the end of the century.
What can you do to help?
Currently, only between 2.5 and 10% of electronics in the UK are reused, ranging from monitors to window displays and till systems. Cleaning out your old tech drawer at home and any tech lying around at work is a good idea, so you can recycle or sell any devices that are gathering dust.
It doesn't matter how old your device is or even whether it still works or not – the materials inside the device could be of value to you and the future of our planet. 
Did you know you could save up to 200kg of CO2 emissions and 1.5kg of e-waste by buying a refurbished laptop instead of a brand new one? This is a smart choice for individuals and an even smarter choice for businesses regularly buying tech for their employees.
If you do want to buy a brand new device, you can still make a sustainable choice. Manufacturers such as Apple and Dell are changing the way their products are manufactured to ensure they run more efficiently, while still delivering equivalent performance by using sustainable materials and custom built chipsets.
The Impact
We can collectively make a difference by becoming more conscious of how we buy and recycle our technology. As a planet, we can become more circular with our buying habits by changing our perspective on used tech, making sure to properly recycle, repair or pass down our tech so it lives longer and we can extract the materials for tech in the future.
Have you recycled any tech recently? What's your company's approach to sustainability with IT? Get in touch if you would like to learn more.