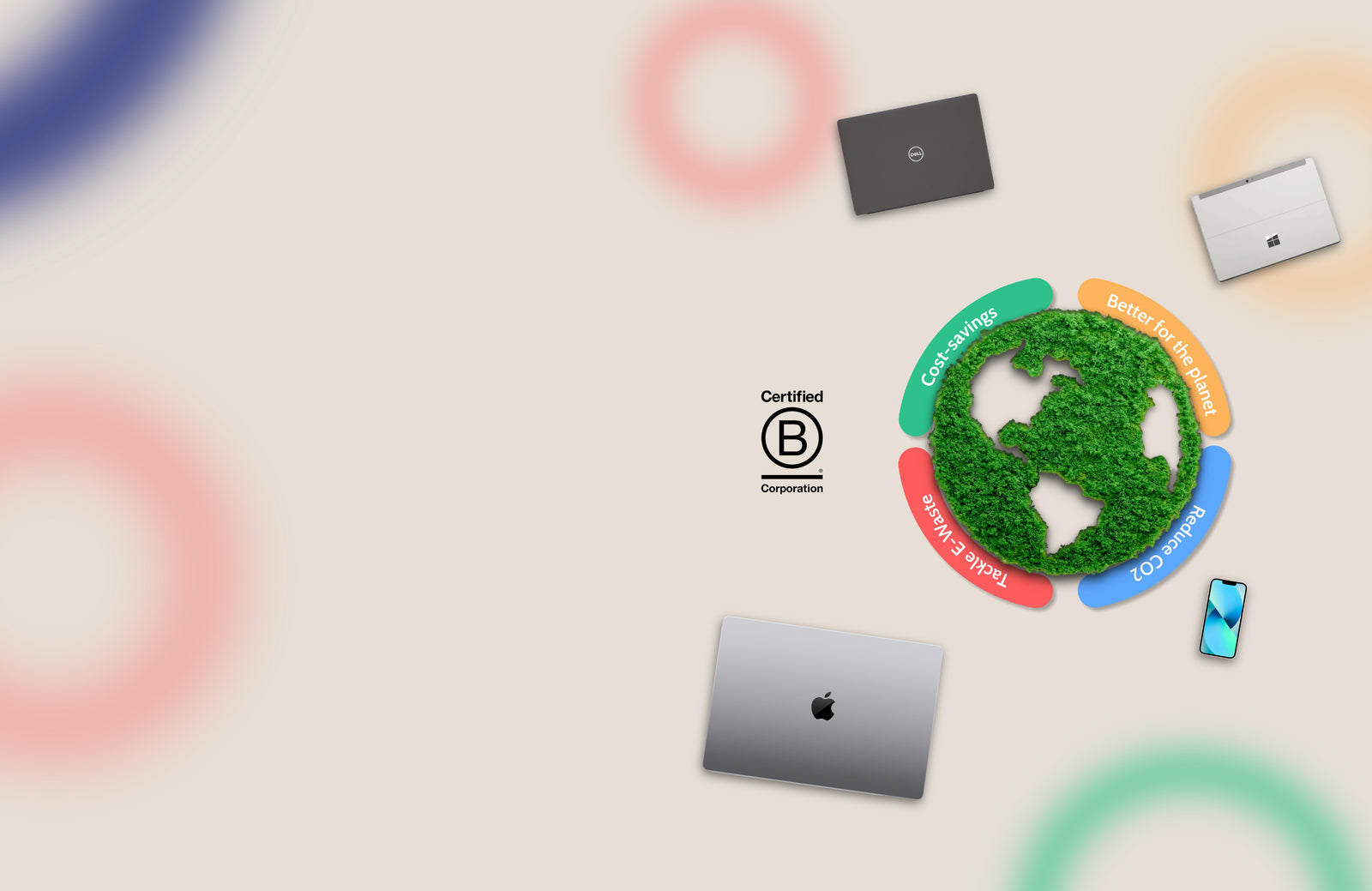 Sustainable IT made simple for modern businesses
Tackle E-Waste, reduce your carbon footprint & boost savings by up to 60% on your IT Spend
Book A Meeting
Sustainable IT made simple
We help businesses adopt the Circular Economy for their IT, reducing their carbon footprint and sending a powerful message to their employees.
Not only will you be protecting the environment & helping tackle e-waste, you'll also save up to 60% on the financial spend of your IT.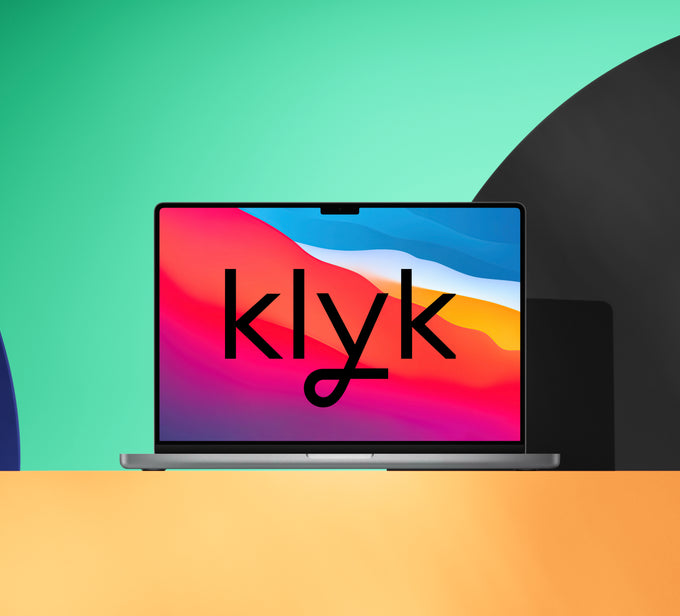 Join the Circular Economy for your Business IT
Reap the benefits of switching to Circular. Reduce your carbon footprint, save up to 60% & show customers & employees your sustainable credentials.
Our powerful partnerships
Give your employees a Sustainable Start with Klyk Onboarding
Share your sustainable values with new team members. Klyk onboarding is a sustainable, managed onboarding experience for your employees ensuring they have their devices ready to roll for their first day.
Then when it's time for offboarding? We manage the pickup, securely wipe the data & offer options to either recycle or store your devices.
Learn more about Onboarding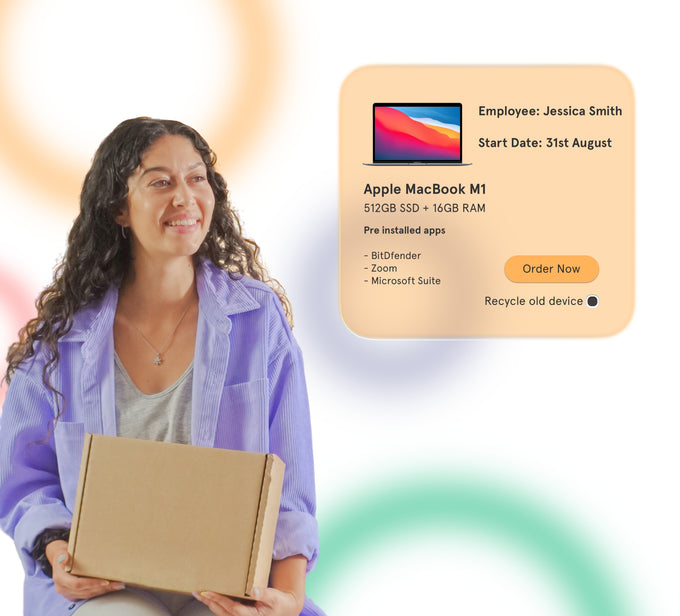 Secure. Scalable. Sustainable IT.
Deploy pre-configured assets with industry leading MDM tools.
Protect your critical IP with right-sized cyber security for your organisation.
Free up your team from dealing with IT Support issues with Klyk's fully managed IT services.
Learn more about IT & Cyber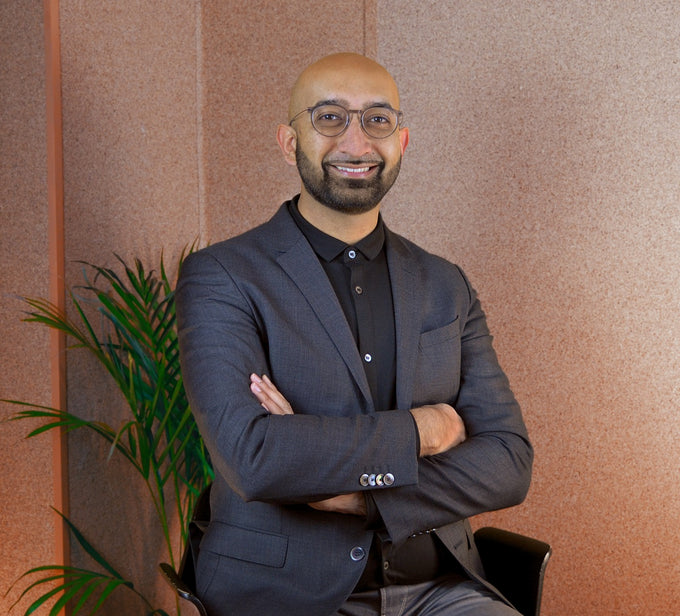 Embrace Sustainable Business Practices
From the moment your device arrives, pre-loaded with the required software, to on-the-go repairs, IT support, and its eventual buy-back – we help you complete a circular journey that benefits the planet & your finances.
As a proud B Corp, we love supporting other businesses on their sustainability journey. So let's get started...
Book a Meeting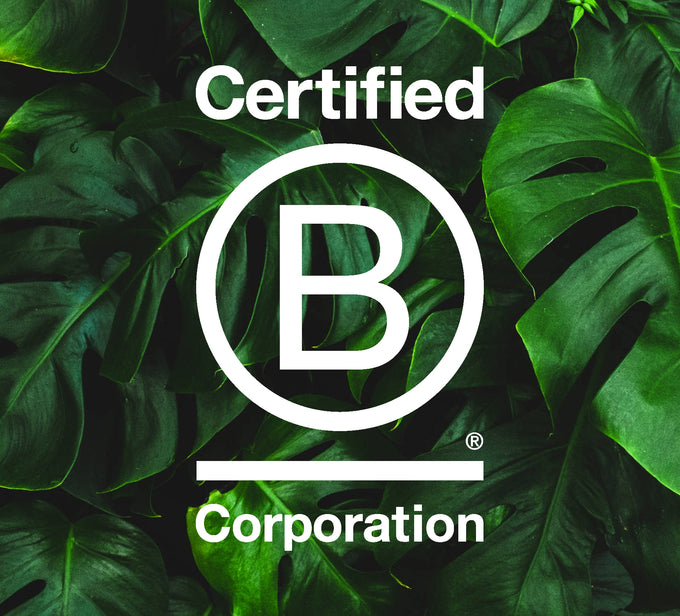 What our customers have to say
We're incredibly impressed! The service was very quick to set up and covered absolutely everything we needed, from climate friendly technology to IT support.


Partnering with Klyk, we aim to simplify access to the digital care management system in the most affordable and sustainable way.

We chose Klyk to limit the environmental impact of buying new technology. Choosing refurbished technology, which can be repurposed at the end of its life, is essential for us in developing a truly circular business model.

Fighting waste is a very important goal for us, that's why we chose to get our tech supply from Klyk, as we share the same goal to reduce waste and minimise carbon emissions.

We use Klyk for all our tech hardware to keep our environmental impact as low as possible. Klyk are friendly, knowledgeable and always offer a personal service.