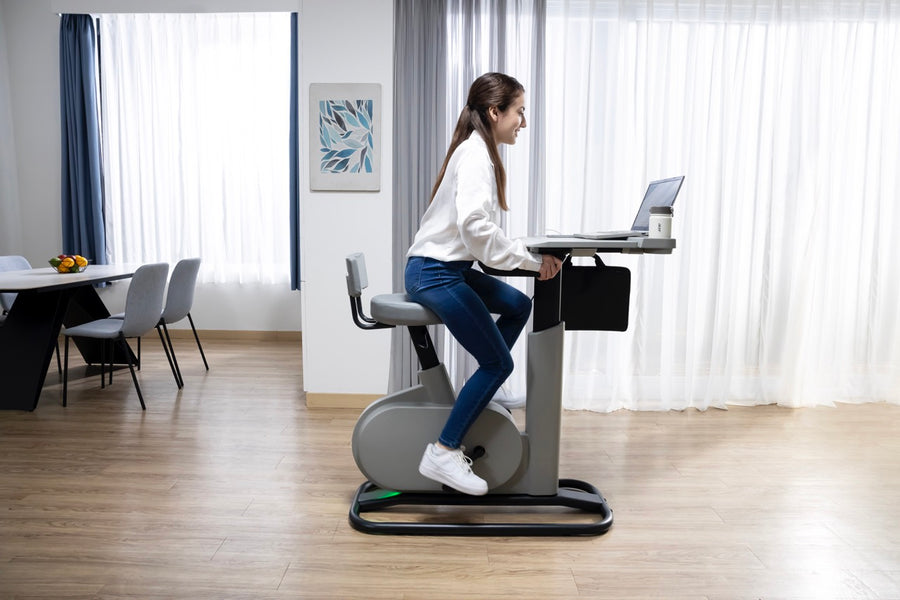 CES wrapped up last weekend and we had all eyes on any sustainability news and tech we could find. While sustainable hardware wasn't at the forefront of CES this year, we did catch a few trends from companies who are making smart moves in the sustainability space. 
Every January, the Consumer Electronics Show has many well known brands from around the world flooding through its doors and displaying their latest and greatest innovations.. Some announcements really stood out to us this year from the likes of Belkin, Samsung and Acer. 
Let's start with talking about Belkin. The company announced that it will start to use between 73-75% of post-consumer recycled plastics (PCR) in its popular power products such as wireless chargers, power banks and wall chargers. A big part of what makes this announcement so exciting is that PCR comes from discarded goods that would usually end up in landfill, adding to the already huge problem of e-waste. The reuse of this plastic reduces e-waste and gives it a new life in another product, such as your next phone charger. You'll be able to find the new sustainable range on the shelves some time in 2023. It will be labeled with "Made with Recycled Plastic Products" or "100% Plastic Free Packaging" 
The next brand to call out is Samsung. As one of the biggest tech companies in the world, we expect Samsung to be leading the way when it comes to the environment. This year we saw some interesting announcements in their home and lifestyle range. Samsung's latest bespoke home appliances feature SmartThings Energy which analyses the device's power usage and adapts the settings to reduce consumption. It claims that with a new AI Energy Mode, compatible refrigerators can save 15% more energy, compatible ACs can save 20% more energy, and compatible washers can use 35% less energy (on select cycles). Now that is smart tech!
Even smarter and back to plastics, Samsung is looking to make sure microplastics stay out of the ocean by introducing what it's calling Less Microfiber Cycle and Filter features in its latest line of washers. In a partnership with Patagonia, these features will stop microplastics from being released in the water and help save the environment. There are up to 54% fewer microplastics in Samsung's products, which is an impressive statistic. In Europe, you can already purchase a washer with this technology, with the rest of the world to follow later this year.
Last but certainly not least, was Acer's new bike-desk hybrid that can power your devices as you work and workout. By converting energy from the rider into power, the eKinekt BD 3 can charge your laptop and other devices via its two USB-A and one USB-C port. There's 2 modes to choose from, one being working mode and the other, sports mode for those more intensive workouts. As if that wasn't enough, Acer also made the casing of PCR, the same plastic we discussed in Belkin's sustainable product line. You can be cycling through your emails later this year for just £999. 
Although CES isn't too heavily focused on sustainability yet, we can expect that it will gain more traction in the coming years. We recently wrote about how Dell is creating a laptop that will hopefully be your last by using modular design to help upgrade and recycle fully working parts. These small steps will help carve out the future for more sustainable and environmentally friendly technology. We can't wait to see how the space adapts over the next few years.