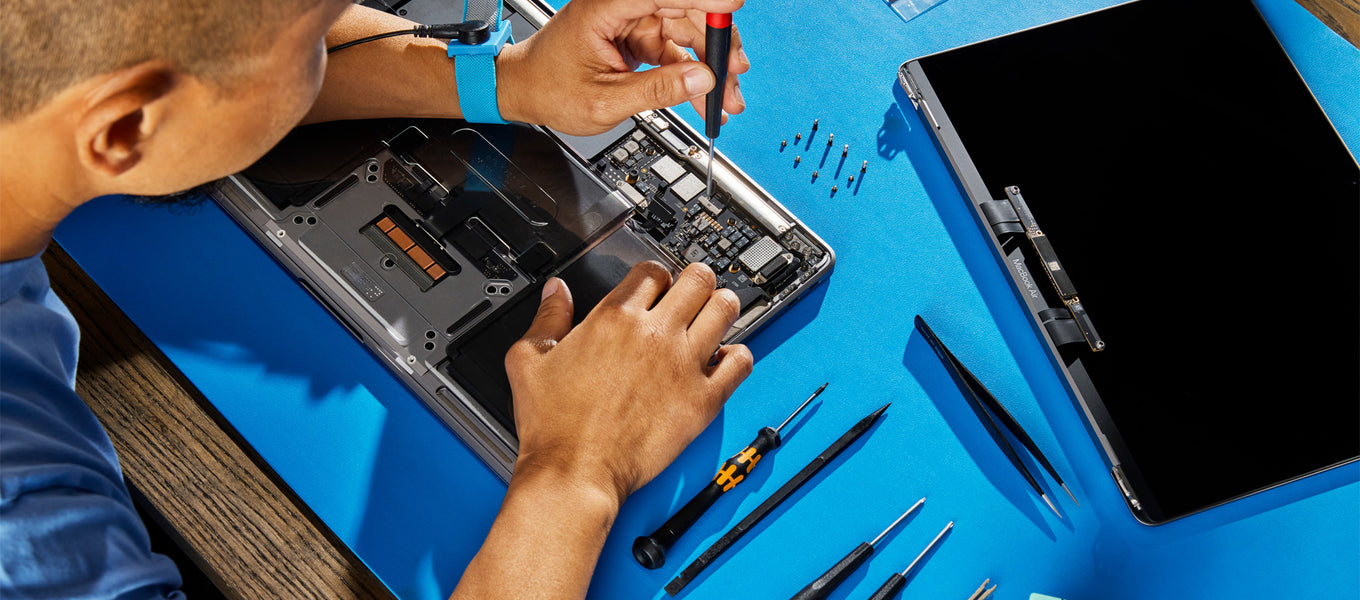 It was announced this week that Apple has extended its self-repair programme to Europe, allowing consumers to purchase parts and manuals from home so they can fix their products themselves. Over the past few years, there has been a growing movement for the right to repair. Supported by companies like Back Market & iFixit, this movement has put Apple in the spotlight.
Every year, Apple makes some peculiar design decisions that aren't helpful to repair shops or consumers who might accidentally damage or break their devices. While not easy, it is possible to fix Apple devices, but despite Genius Bar prices driving people to independent repair shops, they do not always have access to the right tools to complete a full repair.
That changed earlier this year as Apple announced its self-repair programme in the US, allowing consumers and repair shops to purchase the correct tools and equipment to repair devices, starting with iPhone 12 and M1 MacBooks. Throughout the year Apple has expanded the repair programme to newer devices including iPhone 13 and M1 Pro and M1 Max MacBook Pros. Finally, the expansion of the program has reached Europe.
Apple has been heavily invested in becoming more sustainable with its practices and the right to repair has been a big part of it. Being able to replace parts and fix devices helps reduce e-waste dramatically as it means devices will last longer and won't need to be replaced as often.
As part of the repair programme, Apple offers credit for customers who send back their old or broken parts so they can be recycled correctly. This is most likely using their robot "Daisy" who can remove rare materials such as gold, neodymium, europium & terbium from devices.
Apple's statement:
"We believe the best technology for our customers and for the planet is technology that lasts, which is why we design our products to be durable and rarely require maintenance or repair," said Jeff Williams, Apple's chief operating officer.
"But when a repair is needed, we want customers to have many options for safe, reliable, and secure repair. That's why we're excited to launch Self Service Repair in Europe, giving our customers direct access to genuine Apple parts, tools, and manuals."
For us at Klyk, this is positive news as it helps reduce the impact of technology on the planet. It also gives repair shops and refurbishers better access to manuals and genuine parts. While there is still more work to be done in this area by many high-profile companies, it's inspiring to see Apple leading the way for others to follow. 
See the full press release here: https://www.apple.com/uk/newsroom/2022/12/apple-launches-self-service-repair-in-europe/