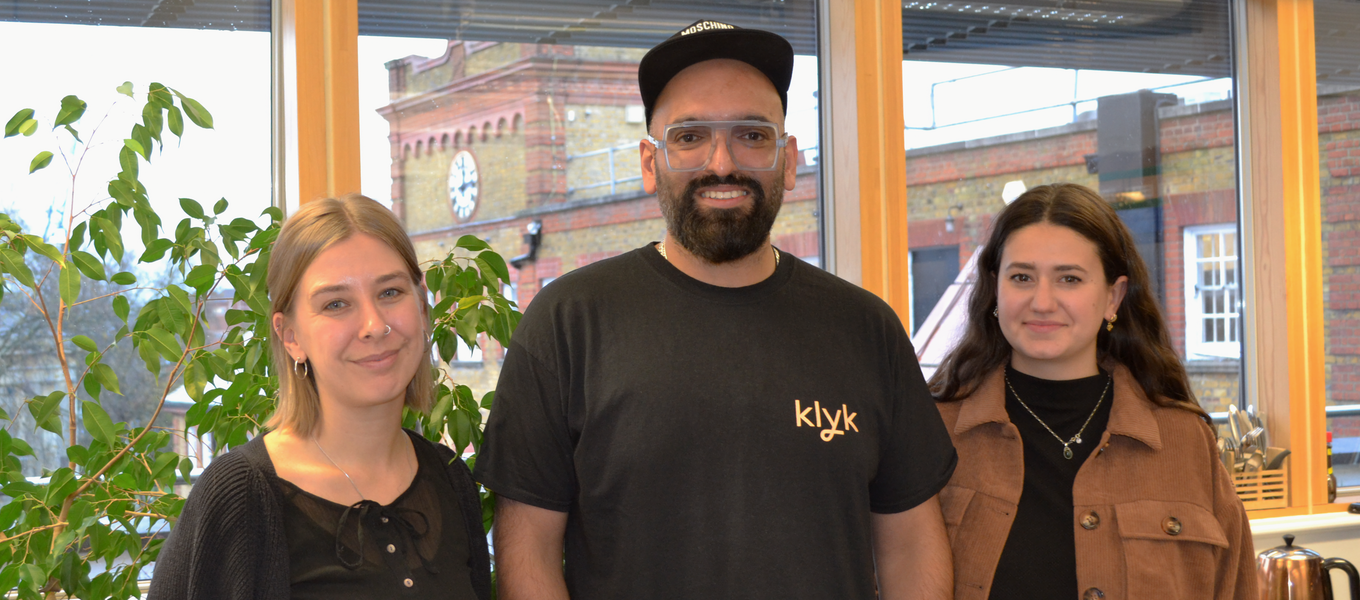 Today we're incredibly excited to announce our new partnership with Community TechAid.

Community TechAid is a charity based in South London on a mission to close the digital divide by providing technology and digital skills to local communities.
We share the common goal of reducing e-waste, which is what makes this such a great partnership. At Klyk, we do that by helping businesses adopt a sustainable and circular approach to their hardware. Community TechAid achieves this by giving devices, which would otherwise be unused or thrown away, another life in the hands of people who need them.
What is the Digital Divide?
The Digital Divide is defined as the gap between people who have access to digital technology and services, and those who don't. Could you imagine living just a day without your phone? Unfortunately, for so many people that is their permanent reality.
Without a suitable device, it's incredibly difficult to access healthcare, housing and benefits services, apply for jobs, keep in touch with friends and family, and much more. Having a phone is a crucial first step on the path towards establishing a better life.
Over the coming months, our goal is to source 180 smartphones for Community TechAid. That will be 180 lives improved through access to technology.
Asad Hamir, Co-founder at Klyk, said:
"The pandemic brought the digital divide into sharp focus, and despite it now falling down the news agenda, the problem has not gone away. Coming from an ethnic minority background, this problem is close to my heart and one I want Klyk to impact.
"I've been inspired by the incredible work Community TechAid does and the tangible impact it has on people's lives.
"The fact that we share the same goal of reducing e-waste makes this the perfect partnership. Our focus will be on educating and engaging our customers about the Digital Divide, e-waste, and the impact we can have by simply donating the tech we no longer need."
Stephanie Charbine at Community TechAid, added: 
"We are really excited about our partnership with Klyk. We both understand that the circular economy is key to addressing digital inequalities and are delighted to be working alongside Asad and the team to make a real impact in our community. 
"At Community TechAid we see firsthand how the digital divide contributes to existing barriers, preventing people from developing the skills and opportunities they need to thrive. Lack of access impacts all aspects of daily life, from managing finances to accessing education and healthcare, and as the cost of living escalates we are seeing more and more people pushed into digital poverty.
"We have over 150 people in desperate need of a smartphone, and we know that this is just a snapshot. By partnering with Klyk not only we will be able to support people online but make a real difference to our waste economy by reusing and repairing devices." 
How can you help?
The focus right now is to source 180 smartphones, ideally iPhone 8 or above. That said, other phones, laptops and tablets are also really helpful.
Is your business sitting on a bunch of unused devices?

Have you got an old phone or two sitting in a drawer at home?
Please take just a couple of minutes to have a look. It really could change someone's life.
If you have something to donate, please get in touch via impact@helloklyk.com and we'll arrange a collection!
We'll be reporting back regularly on the progress we're making. Thanks in advance for your support!