IT Recycling - Give used tech a second life
Turn depreciating assets into revenue
IT Recycling & Asset Disposal
Are you sitting on a stash of unused Laptops or IT equipment?
Make the smart choice and responsibly recycle your hardware, protecting the environment from e-waste and recovering value in the process.
Proper IT Recycling & Asset Disposal is secure, protecting your businesses data and turns used devices into revenue.
Cash in & beat IT Depreciation
Got tech sitting in your office cupboards?
IT assets purchased new can lose upto 75% in the first year & 20% annually thereafter.
The longer you sit on tech that's redundant, the more value you will lose.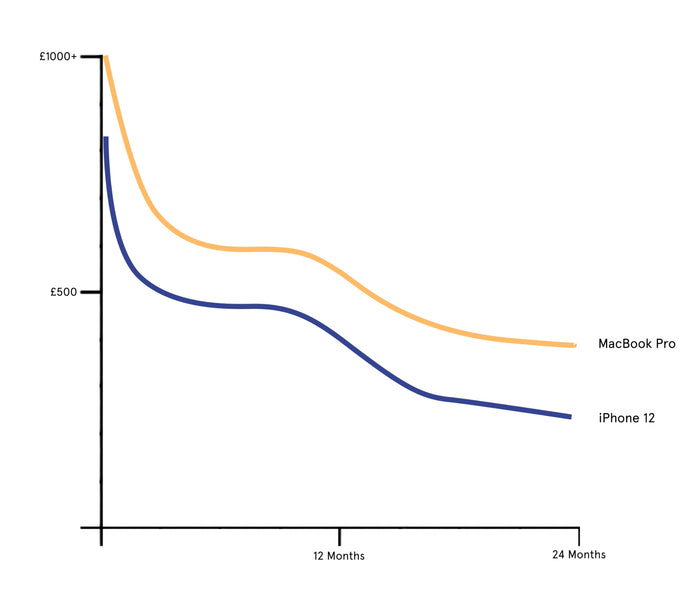 How recycling works
1.

Get in touch with us to let us know what you are looking to dispose of.

2.

We'll attend onsite within the M25 or arrange a carbon neutral courier collection outside the M25.

3.

We securely erase all data from hard drives, providing Blancco certification. All our staff are CRB checked and our premises are secure and monitored with CCTV.

4.

Devices are assessed and we provide a quote for them to be recycled by a trusted partner. For hardware which can be refurbished and given another life, we can provide cashback or account credit.
Benefits

Sustainable
Reduce e-waste and your carbon footprint by giving your tech a second life

Economical
Beat the 20% annual depreciation on tech assets & recover value today

Secure
Military grade data erasure powered by Blancco with full certification and audit trail

Hassle free
Secure logistics to collect and transport your items
Get in touch
Are you ready to start IT Recycling?
Speak to us today and we can guide you through the process.
Contact Us