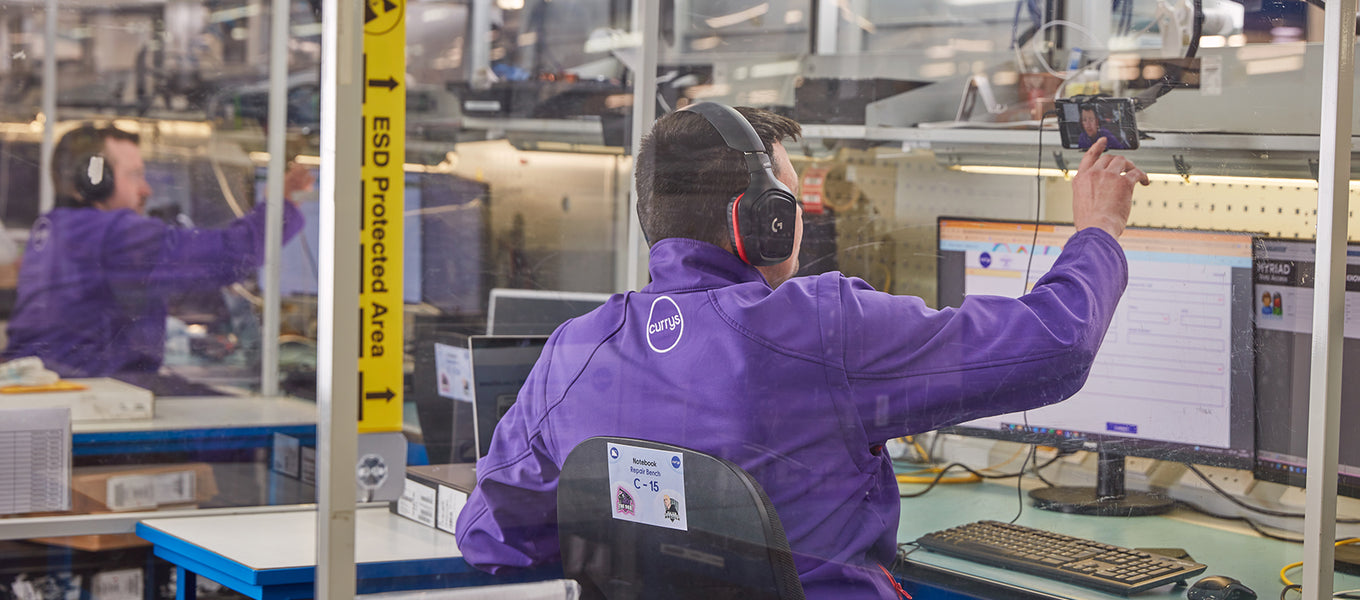 Changing habits can be challenging, especially when it comes to consumer behaviour. Klyk recognises this and we've made it our mission to guide businesses in making sustainable choices for both the environment and their employees. By offering more sustainable tech options, Klyk is helping reduce the growing problem of e-waste.
It's encouraging to see the shift towards more sustainable options is gaining momentum. Currys, a leading electrical retailer in the UK is making strides towards providing more refurbished tech to consumers. In fact, since launching their trial in November 2022, 80% of the refurbished offerings sold out within the first week of sales. 
What's even more impressive is that Currys did not actively market this initiative. The fact that 1 in 10 customers included refurbished listings in their tech search demonstrates the increasing demand for sustainable options in the consumer market. This is a critical moment for the tech market, as more consumers are becoming aware of the benefits of buying refurbished products.
The UK is currently the second-biggest contributor to e-waste globally per capita, so it's refreshing to see a tech retail giant like Currys leading the way in encouraging consumers to change their buying habits. The company's 'Cash for Trash' scheme is another significant step towards creating circularity in the consumer market by encouraging customers to bring in their unwanted tech for vouchers towards future purchases.
It's worth noting that all of Currys' refurbished offerings undergo rigorous testing and grading, with a 1-year warranty included. Their product offerings range from 'excellent' to 'fair', allowing consumers to buy products within a budget.
The move towards refurbished tech is a significant win for both Currys and the planet. This shift in consumer behaviour will likely force new tech to become more sustainable and repair-friendly. Klyk is proud to support businesses in making this change, and we hope to see more retailers following in Currys' footsteps towards a more sustainable future.
Check out the press release from Currys for more information and be sure to filter for refurbished on your next tech purchase!